Top Three Reasons to Hire a Matchmaker
Hiring a matchmaker isn't for everyone – we don't claim to be. But for those that it's a fit for, nothing can replace it. Want to know if matchmaking will make finding your future partner simple? With over 30 years of combined experience at Agape Match, we came up with our top three reasons to hire a matchmaker.
1. You are selective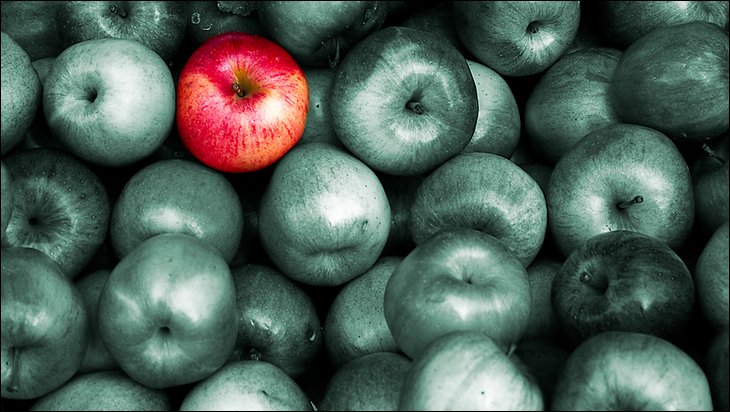 If you're seeking a long term relationship, it's important to be selective. So many pending clients say the reason they're single is because they're "really picky". (Some have even challenged me saying I won't want to work with them because they are so picky… but that's for a different post.) Being selective is important once you get to a certain point in your life. When you're single at 22 years old and still figuring out who you are and what you want, you have yet to establish your "must haves" in a future partner. So, when people meet a partner at an early age, they grow as a couple and don't necessarily have to "check in" to make sure they're on the same page. However, when you're dating as a mature adult, you need to be extremely selective. (And not on height or hair color!) Be picky about meeting someone who shares your view on life, who is at a similar life stage and lives a similar lifestyle. Without this commonality, the foundation of your relationship will be less solid. What's the catch? To screen for these core values and similarities by reading a dating app profile or an online resume is almost impossible. Your matchmaker provides this – it's her job.
2. You want to protect your privacy
What do I hear 99% of the time I speak with a pending client for the first time? "Online dating isn't working for me." The funny thing is that online dating "works" for millions of people. For many of us that are, for lack of better term, "google-able" – we simply can't date online (or don't want to). Single entrepreneurs, industry leaders, community influencers, and financially established businessmen and women — many of us have a name or face that lots could recognize. If a potential suitor can easily find your (impressive) LinkedIn after viewing your match.com profile, you run the risk of going out on lots of dates interested in your portfolio, not your personality. People that hire matchmakers are unique. You are successful, selective and value privacy, and live a proactive life, in all aspects. Working with a matchmaker provides a level of confidentiality that online dating cannot.
3. You are seeking for results soon
Though there are loads of reasons to hire a matchmaker or dating coach, this one is the most important. Want to maximize your financial portfolio? Hire a financial planner. Want to up your tennis game? Hire a tennis coach. Want to meet your future partner efficiently and enjoy the process? Hire a matchmaker. Face it – you're hiring a personal trainer to essentially "tighten up" your dating game. If you're comfortable with dating passively and have lots of time to dedicate to vetting potential dates online, don't hire a matchmaker. Motivation varies for our clients – some are ready to prioritize starting family and others are sick of hiding behind their computer screen. For most, it's because they are making finding a partner who compliments them in every way a priority. In any industry, when you want to be efficient and effective, hiring a coach (be it a matchmaker, a financial planner, a coach) gets the job done and makes the process a more enjoyable and effective ride, all together.
BONUS TIP: Most of your friends are married
In your 20s, most friends are single. You probably had a social group that constantly refreshed with new coworkers/neighbors/gym buddies/anyone single. Then, most of them coupled off. The second source of meeting new people becomes attending weddings constantly and hoping to find the cute one that was left – like you. Sound familiar? It's common. Now you're approaching 30-40-50 or already well into this decade of your life and your seemingly endless well potential suitors have run dry. What to do? Yes, join 40 different online sites and be forced to quit your job because screening and responding to new people online has now become you full time job. Exhausted yet? Here's the solution: Hire a matchmaker to do it for you.